BRAND SPOTLIGHT - PARKE STUDIOS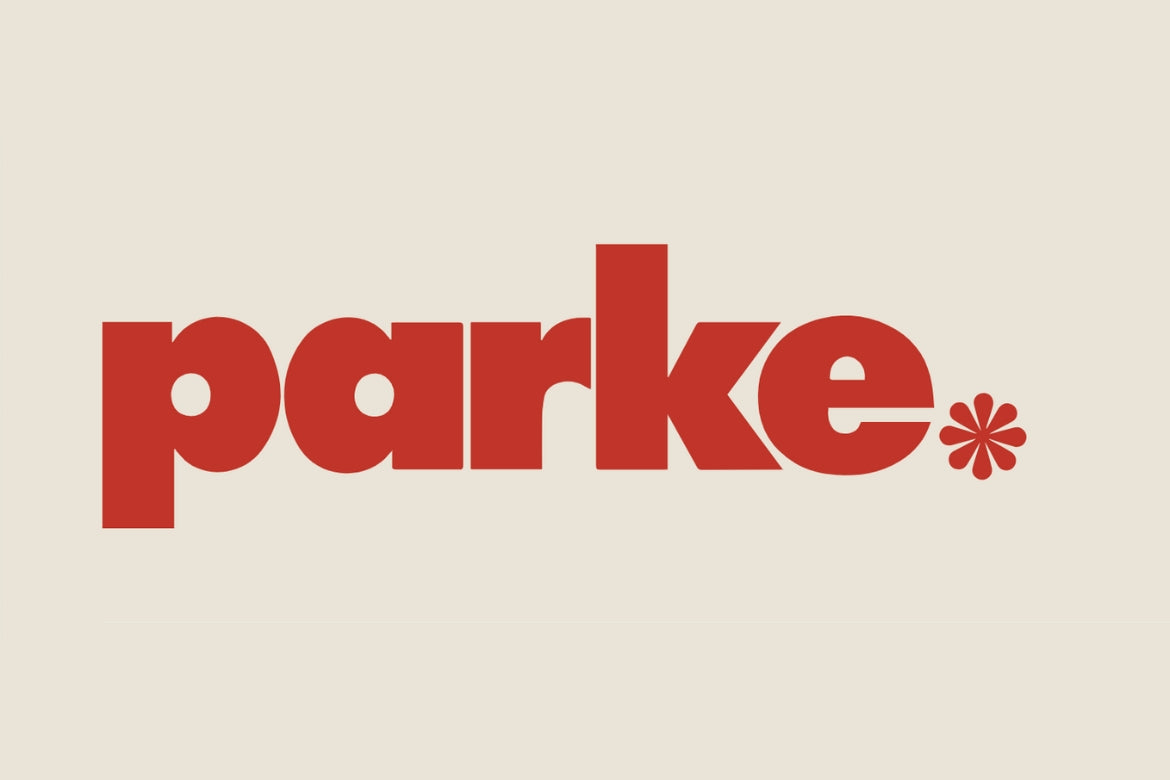 It's been a hot minute since we've talked your ear off about our inspiring brand partners, but when your business is made up of a large team consisting of exactly two people, sometimes admin and spreadsheets get in the way of all the fun stuff. But we're back and what better way to re-enter the blogosphere than to introduce our new favourite partnership with
Parke Studios
.
So, who and what is
Parke Studios
? It's the beauty of art and the environment coming together as one, based out of Sydney and Melbourne and birthed by mates Harry and Henry (If I received a dollar every time I called Harry Henry and Henry Harry I would be an absolute squillionaire).
Parke Studios
brings solutions to global waste issues through design, education, and collaboration. Like most of our community, Harry and Henry were sick and tired of seeing the damage that single-use plastics are having on our environment and set out to design products that embody positive change and sustainable practices.
When the boys came knocking on the BLAEK Store door to show us their beautiful, aesthetically pleasing mirrors I just knew that we had to have these pieces of art on the shop floor.
So, what's so good about them? Well, instead of reinventing the wheel the boys have brought together their art and design talent to breathe new life into a classic piece of furniture. Made in Sydney, each mirror is meticulously crafted using locally sourced materials including post-consumer plastic waste which is hand selected for its colour and type (HDPE), shredded, and then melted down into their unique frames. This production process means that no two mirrors are the same. If you looked up the word unique in the dictionary there would be a photo of a
Parke-Studios
mirror right beside it. These pieces are the epitome of unique in more ways than one, you've got the classic straight edge frame if you're looking for that subtle pop of colour in your home. There's the straight and wavy frame that ads a bit of fun to any room and if you're feeling wild and keen to lift your selfie game, the Drippy mirror frame is for you, it's drip-like effect will make you feel like you're the centre of a Salvador Dali masterpiece.
With circularity at its core, Harry and Henry have gone one step further to ensure their pieces have an end-of-life destination providing customers with a take back scheme in which each piece has a scannable QR code on the back offering complimentary collection at the end of its life to be recycled into future products from
Parke Studios
. We love a take back scheme at BLAEK Store, it not only closes the loop on products, but it also demonstrates a sense of responsibility from brands and provides a great case study on how sustainability can be implemented within a business model.
It just so happens that
Parke Studios
joined the BLAEK Store family in the exact same month we introduced a new category to our recycling program, that being hard plastics (including HDPE). Let's just say, when we first met, we all had a lot to talk about and the creative juices were flowing. We've got some exciting BLAEK x
Parke Studios
projects in the pipeline, and this is a great opportunity for you to get involved. Check out our updated recycling program
HERE
, send us your trash and we'll turn it into art!