BRAND SPOTLIGHT - SEA SHANTY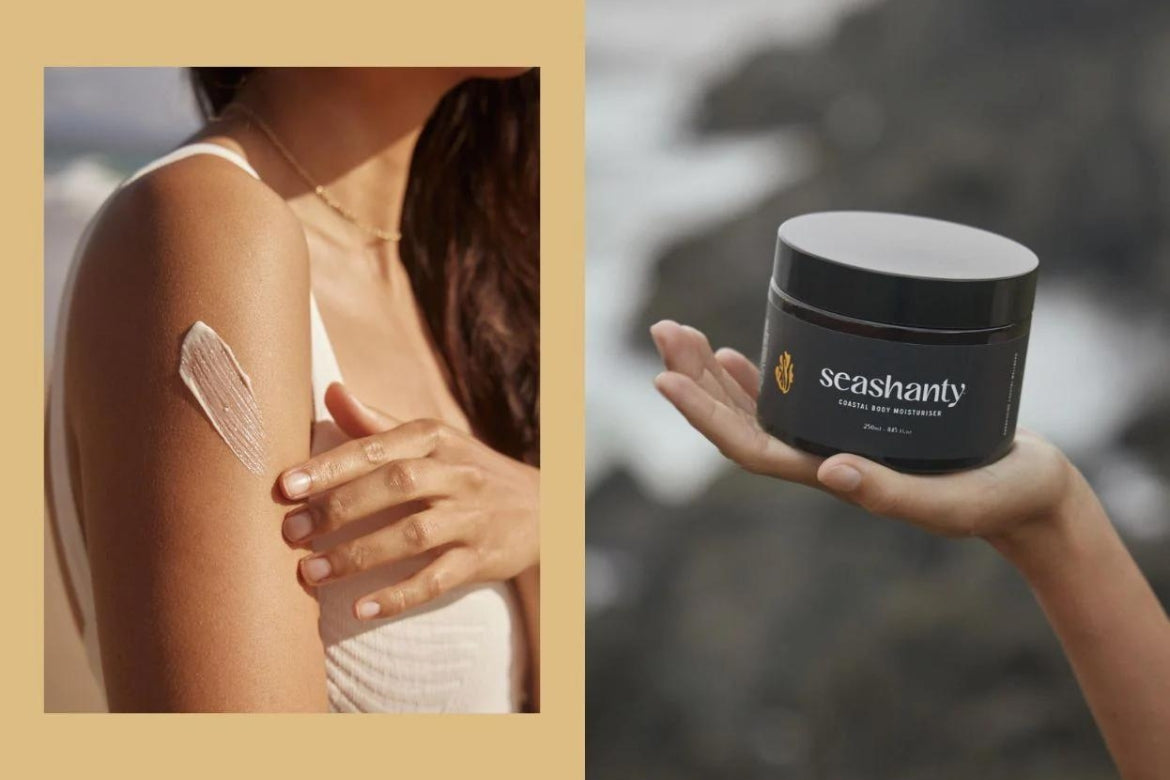 When it comes to organic over plastic we're not just talking about fabric, we're also referring to organic ingredients like food and natural skincare. While we don't stock food at BLAEK Store, unless you're planning on coming in while I'm working and stealing my lunch, our skincare is made from some of the best ingredients that it's probably edible (disclaimer: Do not eat the skincare). I'm specifically talking about new kids on the block, our friends at Seashanty Organics.

Just over a year old, Seashanty Organics brought ocean lovers and a cosmetic scientist together to create something truly magical. John, a scientist with 30 years of green cosmetic experience (previously at Aesop) introduced the concept of a skincare range founded on seaweed due to its nourishing qualities and positive impact on our beloved planet.



What's so good about seaweed apart from holding together your sushi handroll? Well, if you haven't been reading the headlines for the last few years, it's literally a magical plant that only has redeeming qualities (unless you're in the ocean and you feel it touch your leg and you scream because you're convinced a shark just swam past you, no? only me? OK then, carry on). Quick lesson: although it may float and scare the absolute bajeezus out of you, seaweed functions in the same way as trees do on land, it takes carbon dioxide and produces oxygen as part of photosynthesis (I knew my science degree would come in handy). It has been said that seaweed is responsible for producing around 70% of the total oxygen on Earth1. That's huge! Seaweed also grows very fast; this is because as part of photosynthesis it turns carbon dioxide into biomass, this is known as carbon sequestration1 AKA it's removing carbon dioxide from the atmosphere and holding it in solid or liquid form. It has many other planet saving characteristics such as cleaning waterways by absorbing excess nutrients from wastewater, reducing coastal erosion1 and deacidifying oceans2. I could throw on my old uni lab coat and go on and on about seaweed, but I'll spare you.

Ok so seaweed is amazing, is it good for our skin or should we stick to those tasty seaweed snacks that come in very annoying individually wrapped packets but are so darn delicious? Studies have shown that certified organic seaweed, at very low inclusion rates, improved skin wrinkles in 45% of subjects and were effective at reducing wrinkle visibility in 100% of subjects. In short, seaweed stimulates our skins natural growth, repairs our cells, and protects us from day-to-day environmental stressors. What's even better is that the team at Seashanty Organics have ensured from the get-go that only the best, certified organic, wild harvested seaweed sourced from the clean, tranquil waters off Tasmania is used. Sounds like a dish off a Michelin star restaurant menu, but no, it's just the best most nourishing skincare you'll ever need in your life.

I'm not one to pick favourites because I don't' want to leave anyone out, but the hydrating facial moisturiser feels like you're applying a fluffy lush cloud onto your face, you instantly feel hydrated and about 10 years younger, it's my go to. Next is the silky-smooth daily body oil, this is so luxurious and unlike other body oils, it absorbs into your skin and doesn't leave you slipping and sliding all over the place. The rest of the menu includes soothing eye cream, which literally looks like a tub of cold seaweed, so you know it's working wonders while you sleep, body moisturiser good enough to eat, refreshing body wash and nourishing lip balm that I have to admit I accidentally do eat sometimes.



The entire Seashanty Organics range is perfect for everyone, Australian made with certified organic ingredients to compliment the aging process. However, it's not about an anti-aging product, it's about aging with grace, style and confidence through nature all while helping fight climate change through seaweed farming.  

Whether you're 20, 50 or 70, slap on some Seashanty and feel the hydration boost your Aussie skin has been craving for the past couple of centuries.
Visit the nearest BLAEK Store today or leave us a message!

Shop Seashanty at the BLAEK Store.