BRAND SPOTLIGHT - SZADE EYEWEAR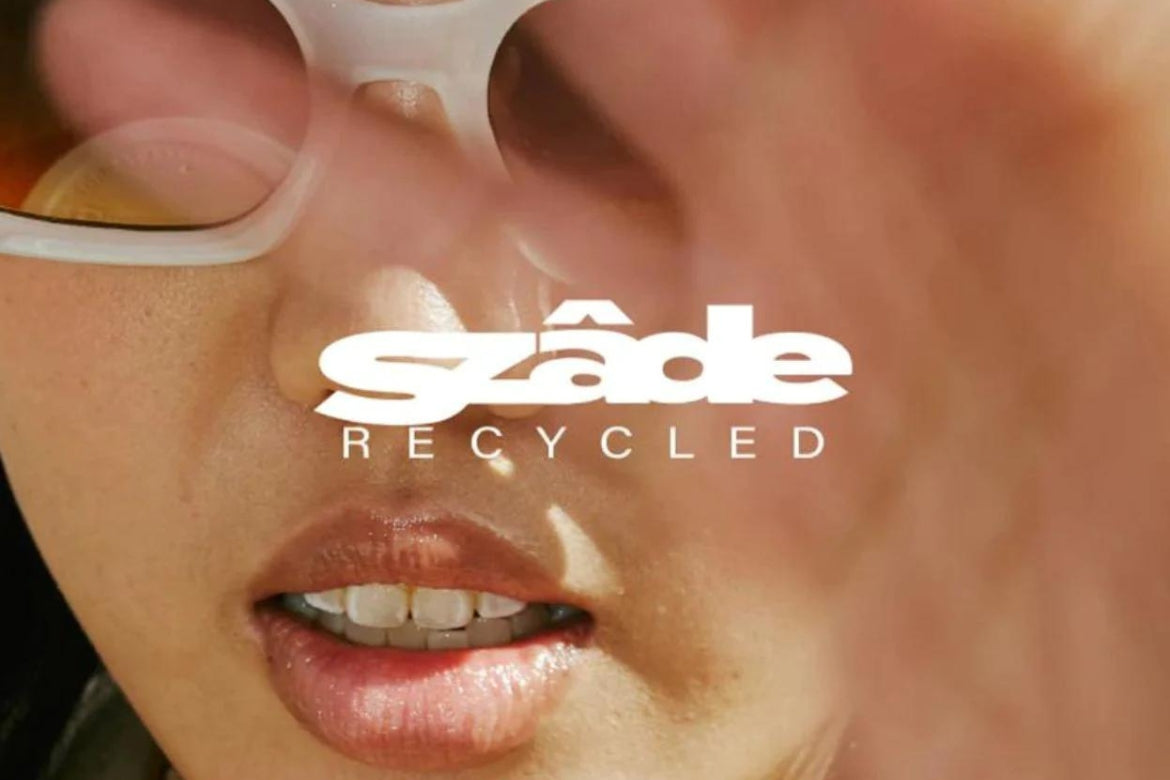 Our mission at BLAEK Store is to create a completely closed loop retail experience for our customers. This means whatever is purchased from us can either be reused, refilled, repaired, and recycled through us or can biodegrade back into the earth. When we find brands that align with our values and fit nicely into our closed loop mission, we get excited but when we find brands that have created an inception-like product our excitement reaches new heights.
This week's brand spotlight is all about Szade, our favourite sunglass brand shaking up the industry one recycled pair of sunnies at a time. Szade are here to break the waste cycle with their unique business model making sunglasses from, you guessed it, recycled sunnies. How do they do it? They save tonnes of over run, out of use, faulty and wasted frames in China that are destined for landfill and give them a new life. The frames are broken down, processed into their raw materials, and then made into a brand-new pair of Szade's, and the result is a beautiful, sturdy product that feels secure on your face, none of this flimsy, screws coming loose, arm swinging about chaos that usually happens with a pair of affordable sunnies. What we love most is that the team have chosen to utilise what's already out there instead of harvesting the earth's materials to use bio or plant-based materials. Repurposing and reusing something that already exists is, in our eyes, a more sustainable option than creating something new from raw materials.
The Melbourne based brand doesn't stop there, their HQ operates within a repurposed chocolate factory (I'm getting strong Willy Wonka vibes) and in 2020 they partnered with their neighbours to install a 265kWp solar panel array on their roof which powers both businesses with renewable energy. 
But it's not all about the environment, it's about people too. Inclusivity is a key driver for the sunglass brand whose entire range is genderless and ageless highlighting on their website 'Whether you're 19 or 99, recycled looks good on you' (Note to self, buy my Nonna a pair of Szades for her 90th birthday this year). Their styles are unique, and their colours are original think burnt honey or hustler brown. My personal favourite is the Dollin in literally any colour, and if it were acceptable, I would buy them all, but I only have one face so one pair of sunnies will suffice. We recently welcomed the Cave and the Sharp, but our customers absolutely love the Ellis, and they never last longer than a week on the shop floor. 

Another core value for the brand is accessibility, while majority of well-made sunglasses will cost on average $200 a pair, Szade was determined to make a quality shade that didn't break the bank, to do this, they have a smaller profit margin, this means they haven't had to skimp on quality and more people have an opportunity to own their own pair of recycled sunnies. With Szade you've got two choices, $79.99 for non-polarised and $99.99 for polarised and when you're ready to upgrade why not send us your old, scratched and uber loved sunnies for recycling?
It's simple, it's easy, it's recycled and it's the perfect face accessory.

Shop Szade Recycled Eyewear at the BLAEK Store.