Do you NEED a bag with that?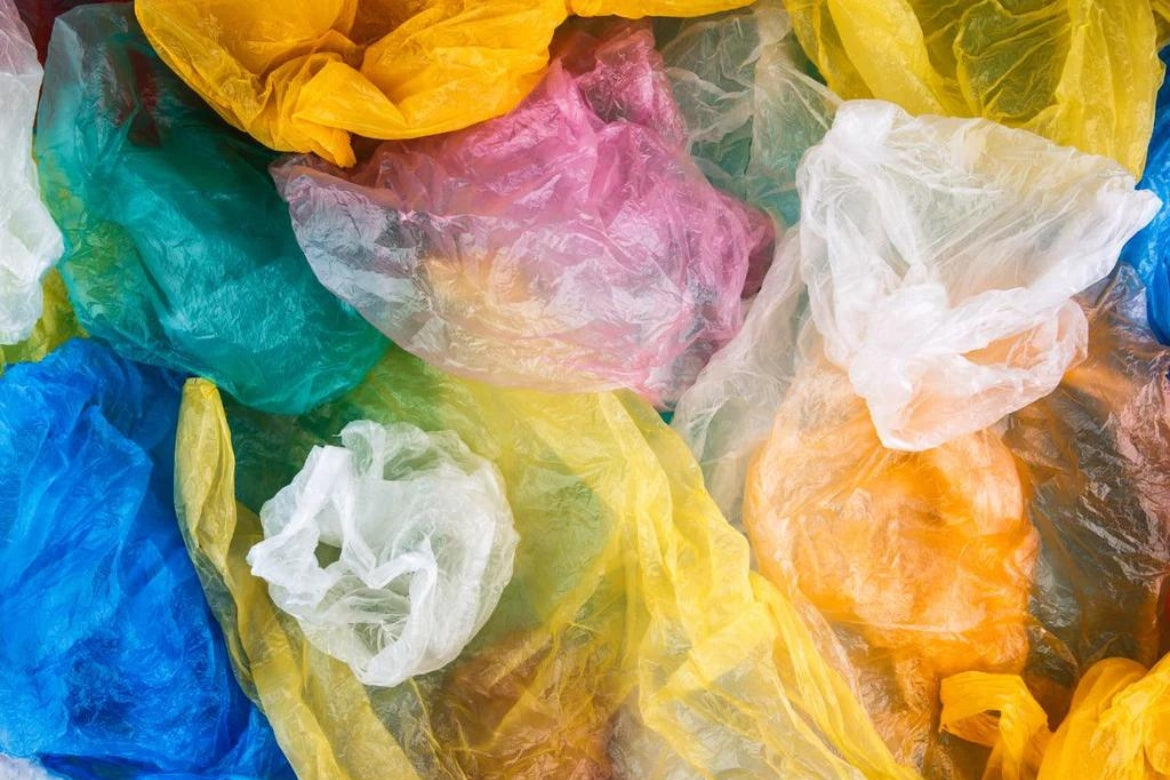 Recently, more state governments have been introducing a ban on single use plastic, just last week Victoria joined the ban-bandwagon on items such as straws, cutlery, and plates. You can now order take away food that no longer comes in a plastic container leaching tiny plastic particles into your boiling hot curry you've just ordered from the local Indian restaurant. How far we've come!
A few years ago single use plastic bags were 'trial-banned' in a few states of Australia and now totally banned in some. While you still see some of those plastic 'tough' bags available in supermarkets, people have slowly been able to adapt, change their habits and bring reusable bags every time they go grocery shopping. If you are like me, you keep a bunch in your car, at the office, in every cupboard of your house, at the front door. Pretty much you have a bag in every corner of the house so you don't forget one next time you pop to the shops*. This just proves that change needs to happen at the top. If you remove the cause, replace it with a more sustainable option then people have no choice but to adapt.



At BLAEK Store we've always provided paper bags of different sizes for our customers' purchases. It's kind of what you have to do in a shop right? There was a time when we wanted to be like the masses, provide a branded tote for all to see, it's reusable after all so it must be the better option, right? Well, yes it is a great option in terms of the item being reused more so than a paper bag which won't last as long. While harvesting, production and manufacturing of paper bags produces large amounts of water pollution, air pollution and requires an energy-intensive process, aspects such as type of fabric, ethical manufacturing, toxic dyes etc need to be considered when thinking about reusable bags. There are definitely more environmentally friendly options out there like FSC certified paper bags or GOTS Certified Organic Cotton totes. But do we really need one of these for each purchase?

I decided to go straight to the source and over the past six months while working behind the counter at BLAEK Store I noticed that more and more people didn't want a bag with their purchase. Every time I asked a customer 'do you need a bag?' 99% of the time the answer was 'no thanks'. They either brought their own bag or they were going to carry their purchase with them. So this got me thinking, if the BYO bag concept was good enough for the supermarkets it was good enough for us retailers!



In October 2022 we used up the last of our paper bags at BLAEK Store, so far we've had zero complaints and we plan on continuing down this BYOB, that's Bring Your Own Bag, journey for as long as possible and we hope, similar to everything else we implement at BLAEK Store, that other retailers follow suit.
*disclaimer: I'm only human and despite my best efforts I still sometimes forget to bring my own bag to the supermarket, if you live in Manly you'll often see me walking back to my car with my arms full of groceries.